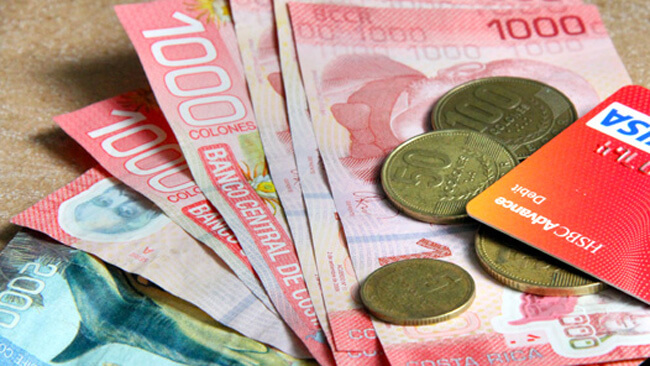 Let's Talk About Money – U.S. Dollars are Accepted in Costa Rica
For first time travelers to a foreign country you should research the best way to spend your money in the visiting country. Researching the money conversion to US dollars can save you a lot of trouble of paying too much. As a retiree on a fixed income, you really need to know how to count your money, and whether or not its cheaper to use US dollars vs. Costa Rican colones.
The worst place you can exchange dollars is at the Airport! It's easy to get caught up in the excitement of being in a foreign country. The exchange companies are right there in your face as you exit customs. Don't get caught up paying a HUGE commission! Keep walking! You can use your American credit or debit card, and most, if not all, businesses except US dollars. The taxis out in front of the airport, the restaurants and hotels all accept dollars.
How to Pay for Stuff in Costa Rica
When you don't understand exactly the difference in colones or dollars and, to avoid exchange costs, pay for things priced in U.S. dollars with dollars (typically higher cost items like tours, hotels, negotiated fares for long taxi rides, restaurants). The sales ticket will ring up in colones or dollars and you have the option to pay in either. Pay for things priced in colones with colones (typically local sodas and fast food, taxis using a meter, and sometimes bar tabs).